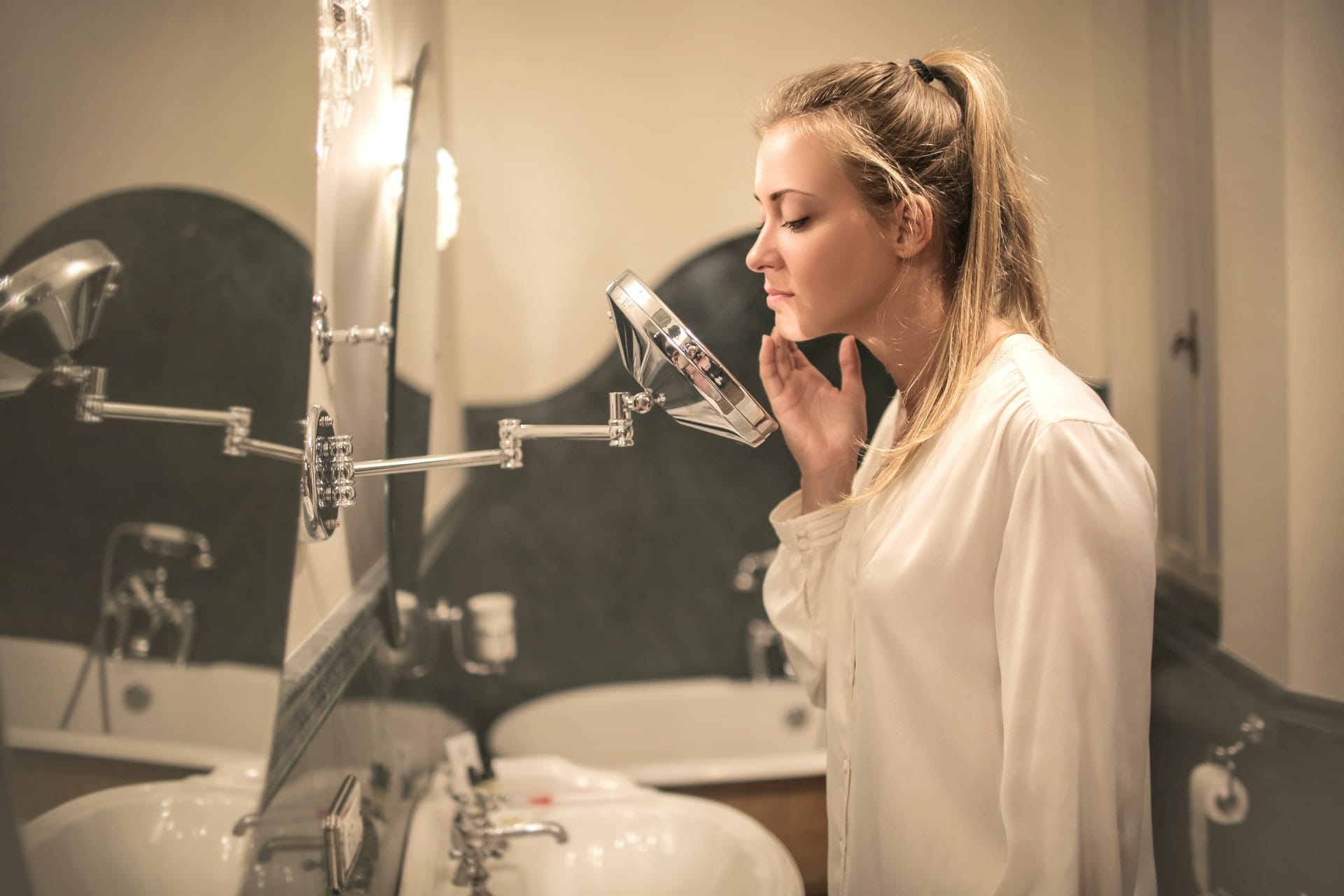 BB Creams can cause acne for people with sensitive skin. It has some ingredients that can cause acne to flare up so this is not recommended for them.
BB creams are like gold mines in a bottle. It's packed with so many wonderful benefits. It's a very versatile product that's why people are falling in love with it. They are formulated to hydrate and protect your skin. Also, it ensures the coverage that you need for your makeup.
Should you switch to BB creams? Well, this dynamic cream has the combined effect of foundation, moisturizer, primer, concealer, and sunscreen. If you're still iffy about making the switch then just imagine how much you can save with this 5 in one product. Also, if you're in a rush every morning, you don't have to rummage through your makeup kit for foundation, primer, and concealer. Just use a BB cream and you can skip all those and move on to the next.
Now, going back to the question, does BB cream cause acne? Yes, there is a chance that it will. How? Well, BB creams, as mentioned before, is not recommended for people with sensitive skin. Skincare should always be our number one priority. Even though BB creams have skincare benefits, it cannot replace them. If you're not acne-prone, go for it, this is a good choice for you.
If you know that you're prone to breakouts, BB cream is not the product for you. BB creams have ingredients that trigger acne-like Hypericum and aloe vera. The two ingredients help in creating its cream texture however it also agitates acne.
As mentioned before, the opposite goes for people with skin that is not sensitive. To begin with, BB creams are lighter than foundation. It's easier to clean it off and it's more breathable. You'll have a lesser risk of breakouts with BB creams than other products. It also features several components that help address skin problems.
Perks of BB Creams
It serves as a moisturizer and a light foundation
It hides unwanted blemishes
It has a silicone-base that can blend well with your skin
It has anti-aging agents (depending on the variation)
It has glycerin and hyaluronic acid which moisturizes the skin
It has arbutin and licorice which evens out the skin tone
It has light-reflecting Mira which offers skin tint
It can act as a sunscreen
Some have Niacinamide and a high SPF rating which protects the skin from the sun
Choosing the right BB Cream
BB creams can be a solution to many problems. It can provide protection, moisture, anti-aging, and coverage. However, not all kinds of BB creams can be ideal for different kinds of skin types. So, how will you choose the right BB cream for your skin?
Dry Skin: Choose a BB cream with moisturizing properties. It will hydrate and protect your skin while enjoying the benefits of the cream.
Acne-Prone Skin: Oil-free BB creams are ideal for this skin type. It will help cover the redness of your face without any irritation.
Oily Skin: Choose a BB cream that is oil-free and has a matte finish. This will prevent your face from looking greasy.
Is CC or BB cream better for acne?
Between BB cream and CC cream, CC cream is better for acne-prone and oily skin. It provides more coverage and is also lighter and matte than BB creams.
If you've been using BB creams for quite some time, you've most-likely seen CC creams. You may have wondered, what's the difference? Generally, BB creams and CC creams are known for their versatility. BB creams and CC creams can be used in several ways depending on the ingredients in their formulas.
They can be used as:
Concealer
Primer
Highlighter
Foundation
Mattifier
Moisturizer
Skin Treatment
Sunscreen
If you want to simplify your life, grab a bottle of either one and you'll be saving money, time, and space. So, before deciding whether to go for BB cream or CC cream, let's differentiate. Also, we'll let you in a few tips on what is best for your skin type.
Let's do it alphabetically and start with BB creams. BB stands for "beauty balm". Some say it stands for "blemish balm". Either way, it does both so you can choose what you want best. BB creams offer sheer coverage so it's recommended for hiding minor blemishes. It means that you can casually cover your imperfections but still care for your skin. While BB creams vary in brands, some of the most common ingredients include:
Skin protectors: antioxidants and vitamins
Mineral SPF: titanium dioxide and zinc oxide
Moisturizers: ceramides, glycerin, hyaluronic acid, and panthenol
Skin firming: hydrolyzed collagen and peptides
Brightening: licorice root and niacinamide
Moving on to the next, CC creams. CC cream compared to BB creams offers more coverage. CC stands for "color control" or "complexion corrector". Either way, CC creams are meant to correct discoloration. It is formulated with the following ingredients:
Dullness
Redness
Dark Eyebags
Uneven Skin Tone
Acne Scarring
Hyperpigmentation
When talking about benefits, CC creams do not shy away from BB creams. It shares some of the ingredients of BB cream that is best for the skin. It includes:
Skin Protectors: antioxidants and vitamins
Brightening: niacinamide and licorice root
Mineral SPF: titanium dioxide and zinc oxide
Soothing Agents: soy, shea butter, and green tea
Skin Firming: hydrolyzed collagen and peptides
Mostly, CC cream focuses on its anti-aging properties and is formulated with SPF. Also, it is formulated with ingredients that help blur the wrinkles and age spots. Compared to BB creams, CC creams are lighter. It has a fluffy and whipped texture and a matte finish.
BB or CC: What's the best for your skin
Now, we're going to identify which should you go for depending on your skin type.
Oily Skin: Go with CC cream. Its matte finish will stop the product from sliding off your face. BB creams can become too moisturizing for this skin type. When choosing which CC cream to buy, go with something oil-free. Also, look for something that includes mattifying ingredients. Check the label and make sure that it has ingredients like silica, colloidal clay, or charcoal.
: Same with oily skin, go with CC cream. Since it has a lightweight texture, it's less likely to cause an acne flare-up. Look for oil-free formulas that have tea tree extract, colloidal clay, or salicylic acid.
Dry Skin: BB creams are for dry skin. It has hydrating properties and moisturizing ingredients like glycerin, panthenol, ceramides, and hyaluronic acid.
What is the best BB cream for acne-prone skin?
As we said before, BB creams are not recommended if you have oily or acne prone skin. Although some are mattifying, BB creams are often too heavy for oily and acne-prone skin. However, beauty experts searched far and wide to find some BB creams that can be a good match for sensitive skin.
Maybelline Dream Pure Bb
This BB cream has two percent salicylic acid. It's also super lightweight that is good for combating acne. Its sheer tint spreads easily that you don't need a mirror to apply. The cream dries to a soft, kind of powdery matte finish.
Physicians Formula Super BB #Instaready BB Cream
This product is formulated with pore-filling polymers. It works as a primer and a BB cream which smoothens the face and provides sheer coverage for breakouts and redness. The only downside of this product is that it only has two shades.
Garnier BB Cream Miracle Skin Perfector for Combination to Oily Skin
Although it has a lightweight formula, the benefits of this product are just the opposite. It has mattifying minerals that keep oil at bay for several hours. It has coverage that can conceal imperfections. Also, it has an oil-free hydrator that keeps the skin moisturized and smooth. As a cherry on top, it's only 15 dollars!
L'Oréal Paris Magic Skin Beautifier BB Cream in Anti-Redness
Don't be shocked but this BB cream is green. After blending it transforms into a yellowish shade that looks best for medium skin tones. Just a few dabs on your rosy cheeks and it will neutralize the color. Also, it's very light on the skin.
Dr. Jart Dis-A-Pore BB Cream
This product is infused with chamomile, peppermint, jasmine, lavender, ylang-ylang, and hibiscus which controls oil production and helps calm irritation. This medium-coverage cream also helps in blurring out large pores around the nose. It will leave your skin with a hydrated matte finish.
Boscia BB Cream SPF 27 PA++
This BB cream is lightweight and oil-free and has only one sheer shade. It can't replace your foundation when it comes to coverage but a small amount of this and it will even out your oily, blotchy skin in just 3 seconds.
Dr. Jart+ Black Label Detox BB Beauty Balm
This mattifying BB cream features green tea extract and aloe vera which soothes and minimize breakouts. It also has caviar extract and arbutin which helps in blurring out acne scars. The only downside is that it only has a light/medium shade.
Laniege BB Cushion Pore Blur
This BB cushion fights both oil and bacteria which causes acne. It is formulated to mattify and absorb oil and has an antimicrobial sponge applicator. This cushion cream has 6 shades. It's also lightweight and has buildable coverage so you can enjoy a flawless finish always.
Clinique Acne Solutions BB Cream Broad Spectrum SPF 40
This BB cream has a lightweight formula that is developed specifically for acne-prone skin. It keeps oil at bay for almost 12 hours without becoming chalky, unlike other mattifying products. It is available in four shades and offers medium coverage.
Bobbi Brown BB Cream Broad Spectrum SPF 35
This product is incorporated with silica which helps in absorbing oil. It has medium coverage that will keep your T-zone shine-free all day long. The best thing about this product is that it comes in nine shades.
3Lab Perfect BB SPF 40
This BB cream does not only hide blemishes, it treats them too. It is formulated with peptides that help lighten dark spots. Also, it has squalane and shea butter which keeps the skin hydrated. It has three shades that are light with a yellowish undertone which is perfect for hiding red spots.
Can I use BB cream instead of foundation?
Choosing between BB cream and foundation depends on the situation you're in. If you need to have full coverage then stick with foundation. If you don't want your makeup to be heavy then go with BB cream.
If you're attending an event and you want to have a very smooth finish, go with foundation. BB creams are designed to provide lightweight ad sheer coverage. Foundation is used best if you want to cover up all the blemish on your face.
Using BB cream is fine as long as it gives you what you need. We've mentioned all the incredible benefits this product provides. If that does not satisfy you then what will? BB creams are multifunctional so you don't have to worry about applying one product after another.
Using foundation, on the other hand, is not a bad thing as well. If you're worried that the thick formula of the foundation will clog your pores and cause a breakout, don't. There are foundations made to address those problems. Like BB creams, not all foundations will suit sensitive skin. You just have to look for the right one to address your needs.
So, if you're wondering, which one should you choose, BB cream or foundation? Well, stop thinking about it and go for both. BB cream is not better than foundation, so is the opposite. Think of it this way, there are days when you want to wear monochrome and there are days you want to be colorful.
Some days, you'll want to glam up and wear full makeup. The best product to compliment that are foundations. If you're feeling you want to go more natural and lighter, then use BB cream. It's just a matter of what you feel on that particular day.