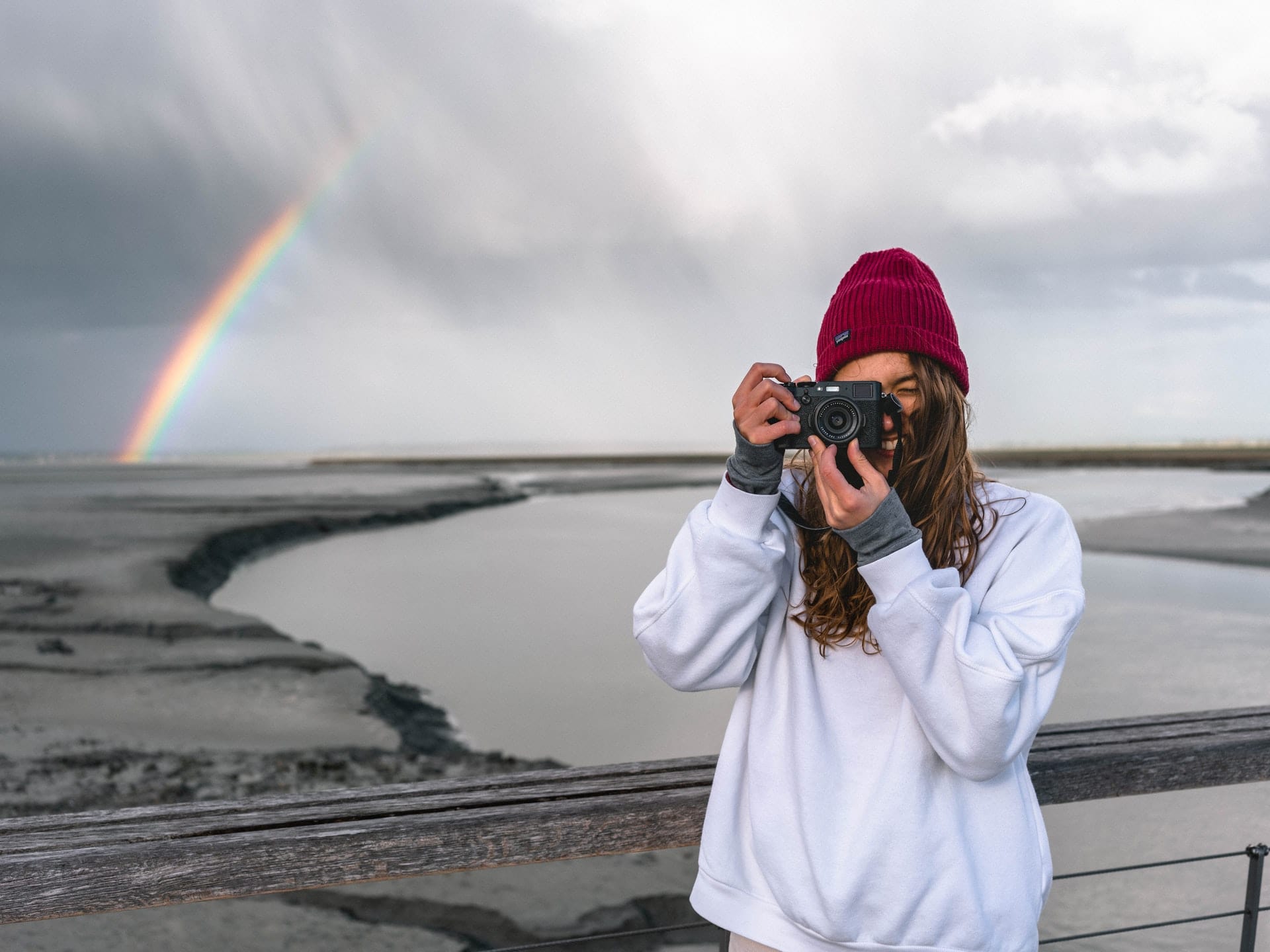 What kind of dresser are you? Do you prefer style over comfort? Do you keep up with the latest trends? We all have our taste and preference for clothes. For some of us, sweatshirts and baggy pants are the way to go. But did you know, your favorite sweats need proper TLC for it to last longer and stay in mint condition?
Wearing clothes many times is something that most of us do. Is it okay for us to re-wear clothes? There could be varying opinions about this. There's going to be a side who would agree and there would be a side who will disagree. Wearing clothes many times is okay on a certain level. We can all agree that wearing something for two weeks straight is filthy, right?
One of the most common pieces of clothing that most of us use a lot of times is sweatshirts. Some people would wear it for two weeks straight while others would wear it for only one to two days. Yet, the question we should be asking is how many days can you wear a sweatshirt?
You can wear a sweatshirt for three to four days straight if you have a garment underneath. Cloths that touch the skin tend to accumulate more dirt than those who do not. If you like to wear only your sweatshirt then you need to wash it after wearing it once.
Is it bad to wear the same sweatshirt every day?
In school or work, wearing the same clothes for two or three days can send the wrong message. It's different from having ten pieces of the same shirt and wearing the same ensemble for a week. Steve Jobs or Simon Cowell may wear the same outfits but that does not mean they wear the same shirt every day.
Wearing sweatshirts and hoodies for a few days is okay depending on the situation. Most of us wear sweatshirts as an outer layer to help with the cold. Some tend to leave their sweatshirts at school in their lockers or by their desks in the office. This is okay since there is no direct contact with the skin. But it does not mean that you can wear the same sweatshirt for a month.
Before re-wearing your sweats, you need to consider a few things. Does it smell? Does it have a stain? If it smells and if you see any sauce stain, do yourself a favor and toss it in the washer. Don't wear anything dirty.
Your sweatshirt comes into contact with a lot of different surfaces every day. You might think it's clean. But germs and bacteria build up the more it comes into contact with different things. Also, humans produce a lot of dirt like sweat, oil, and dead skin. Imagine what it would look like under a bacteria detection device. If you wear a sweatshirt without anything underneath then it's time to go for a spin.
Proper hygiene is important. Wearing dirty clothes can lead to skin rash and irritation. Think before you continue to wear your favorite sweatshirt. How long has it been in my locker? How many times have I worn it? What kind of activities did I do while wearing them?
How often should you wash a sweatshirt?
You can wear sweatshirts for three to five times straight if you have something beneath. Also, that is within the impression that you didn't wear it while working out or doing activities that will soil it.
Some people say that they don't want the color of their sweatshirts to fade. That is the reason why they don't wash it often. At some point that is correct. Washing clothes often can damage the fabric and fade the colors. Especially if you add bleach in the mix then say goodbye to that bright yellow sweats.
So how do you preserve your sweatshirts? Here are a few washing tips that might help:
Wash your sweatshirt using cold water. Using hot water or drying it in high heat can damage the fabric.
Turn your sweatshirts inside out. The friction caused by the spinning of the washer can suck the color out of your sweatshirts. Turning it inside out can help preserve the outer color.
Tumble dry or air dry your sweatshirts. Driers can stretch and ruin the fabric of your clothes. You need to lessen the friction and the heat applied if you want to keep it in good shape. Tumble dry your sweatshirts by itself to lessen the friction with other clothes. A much better option is to hang it and let it dry.
How many days should you wear the same clothes?
Wearing the same clothes is acceptable. But consider what kind of activities you do while wearing them. For gym clothes, you should toss them in the washer after wearing them once. For jackets and hoodies, it is acceptable to wear them several times if it is worn as an outerwear.
It is hard not to repeat outfits especially if your office or school does not have a uniform. Not all can afford to buy seven different styles of tops, bottoms, outerwear, and shoes every week. If you have limited choices in your wardrobe then you'll most likely repeat something.
The skill that you need to develop when working with limited resources is creativity. People tend to recognize tops easier than bottoms. You can wear your jeans for two to three times and pair them with a different set of tops and outerwear.
Lifehack: go for the basic shirts and pants so will have more freedom to mix and match. Also, go for neutral colors. It's easier to work with colors that you can pair with anything. Build your wardrobe with basic styles and neutral colors. With those pieces, you won't need to worry about repeating the same ensemble. Work your magic and play around. You'll see that you can create a lot of outfits event if you have a few articles.
Can you wear a sweater for two days in a row?
Wearing sweaters two days in a row is okay. Like other outerwear, as long as it doesn't have direct contact on the skin then it can be re-worn a couple of times. The duration tends to vary depending on the material of the sweater.
For cotton, cashmere, and silk sweaters, wash them after wearing them three times. These types of fabrics are more delicate. For wool, polyester, and acrylic sweaters, wash them after wearing them five times. Their types of fabrics are more durable. Also, wool can repel liquids, dust, and dirt.
How do you take care of your sweaters?
Remove the pills using a razor
o Having pills is the inevitable future of all kinds of sweaters. This happens because of the constant friction. Pills are prominent under the armpits and on the sleeves. Yet, this does not spare the rest of the sweater. Once you see even a few pills, make sure to remove it. Place your sweater on top of a flat surface and shave the pills using a razor. Never pull them. It will only get worse.
Tuck the snags in
o Sweater snags are loose threads that come out of the sweater. What you can do is tuck those sweaters snag inside. Flip your sweater inside out then grab a crochet hook or a hairpin. From the same thread, hook the snag and be careful in pulling it until it's inside.
Proper Hand-wash
o There are a few types of materials that need a gentler approach when washing. One of which are sweaters. Hand washing sweaters will extend its shelf life and keep the fabric from stretching. To hand-wash, soak your sweater in cool water with some gentle detergent for 30 minutes. Rinse it with cool water as well and be gentle in squeezing the water out. Then lay it flat on a rack to dry.
Store after the cold season
o You cannot wear sweaters during the summer season. It can also take a lot of space because of its thick and chunky material. When storing sweaters, make sure that it's clean. Put them in a breathable storage bag. Also, you can toss in some lavender to prevent bugs and keep the sweaters fresh. Don't put them in a vacuum-sealed bag because it can lock in moisture. This will cause yellowing or molds.
Never hang, fold
o The golden rule for sweater care is never to hang them. When you hang your sweater, it can stretch. You'll also see hang marks in the sleeves. Fold or roll them before putting it inside your drawers. If you need to hang it, fold it over the hanger and place a tissue paper underneath to prevent creasing.
Is it OK to wear the same shirt twice in one week?
For some people, doing laundry is taxing. The best way to avoid it is to lessen the number of clothes that you use. If it passes the sniff test then it's good to go. Frequent washing of clothes can also wear them out. But there is a fine line between keeping the clothes from wearing out and being nasty.
Wearing the same shirt twice is acceptable if you only wore it for a couple of hours during the day. Also, there is no harm in wearing the same shirt twice in a week if you wash it between. We are born in an era where washing machines exists. Press a few buttons a viola, fresh clothes!
How often should you wash clothing?
It is not a foreign concept for us to re-wear clothes. But being clean is still a priority. You don't know what kinds of dirt are sitting between the fibers of your clothes. That is why we made a list of the best number of days you can re-wear a certain piece of clothing.
Underwear [after every wear] – It's hygienic to do so.
Jeans [four to five wears] – If you wash your jeans often, it can ruin it and make the color fade
T-shirts, blouses, tanks [after every wear] – Shirts and other tops have direct contact with the skin. It accumulates more dirt and absorbs sweat. You can only re-wear them if you use them for less than an hour.
Dresses [after two wears] – washing dresses often can ruin its fabric. The exception is when you wear it the whole day while covered in sweat.
Bras [after wearing three to four times] – unlike underwear, you can wear bras for three to four times. The only exception, sports bras.
Socks, stockings, and tights [after every wear] – your feet collect bacteria. It's only right to wash it after every use.
Sportswear [after ever wear] – what comes into contact with sportswear? Sweat. Wash it after every use no matter how long you've worn it.
Nightwear/Pajamas [after wearing three to four times] – take a shower before you sleep. Since you're only touching the surface of your bed then you can re-wear your pajamas for three to four days.
Skirts, trousers, shorts [after wearing three times] – they are not as thick as jeans. Wash it after wearing it three times.
How many times can I wear the same shirt?
Shirts come into direct contact with the skin. This is the reason why after wearing them once you need to toss it in the hamper. Shirts are often the most worn-out piece of clothing in our closet. That is why we need to take good care of them.
How to keep shirts in tip-top-shape?
Wash it less. This does not mean that you wear it several times. Alternate the shirts that you use to lessen its washing.
Wash it with cold water. Hot water makes the colors bleed. To preserve the vibrant colors of the shirt, wash it using cold water.
Wash it inside out. This prevents the color of the outer part of the shirt from fading.
Use the right detergent. Detergents can damage clothes. You need to make sure to use it in moderation.
Avoid using the dryer. Shirts tend to shrink. It is better to hang your shirt under the sun and let it dry.